We service and repair all brands of washing machines, oven, dryer, fridges dishwasher, washing machine, cooktop and appliances in Melbourne. Our service is express 24/7 repairs.
OVEN REPAIRS
We repair the ovens at your home. Our expertise in repairing an oven aims to satisfy the customers.
DRYER REPAIRS
We repair the dryer of washing machine at best price in home services.
FRIDGES REPAIRS
Repair dot Melbourne repairs the fridges at minimum cost & provide the best service to the customers
DISHWASHER REPAIRS
Our Workers are expert in repairing the dishwasher, We provides you smooth services in your home.
WASHING MACHINE REPAIRS
We repairs to washing machines throughout Melbourne. We service and repair all brands.
COOKTOP REPAIRS
We Repairs the cooktop at countries best price in Melbourne. We serves the immediate service.
We Service All Major Brands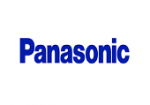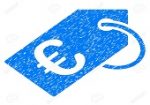 Its a appliances repair service for all suburbs in Melbourne